Exported Alloy 1070 Cathode Aluminum plate Products to Iran on 16 May 2017
On 16 May, a fine day, Our cargo truck filled with 1070 H18 Cathode aluminum plate products which were sent to Iran, heading to Qingdao Port.
Many customers may be not unfamiliar with cathode aluminium plate,let's simply introduce the cathode plate products as below:
Cathode Aluminum plate, required aluminium content in more than 99.7%, the working life of 1070 cast rolling aluminum is about 4 months, the hot rolling aluminum is about 6 months.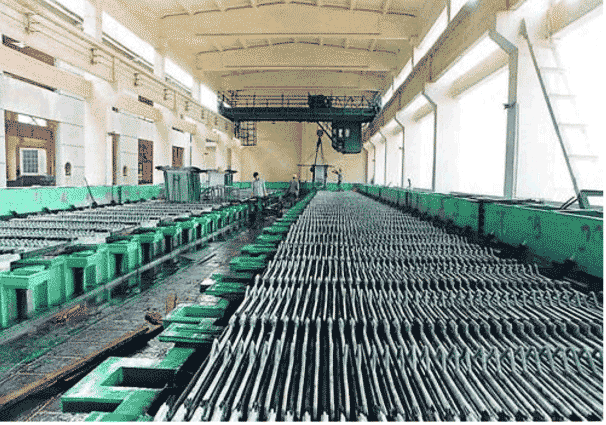 The wet method zinc alloy plate is used as the anode, and the industrial pure aluminium plate is the cathode, and the method of electrodeposition in zinc sulfate electrolyte is used to extract zinc,
In the process of electrolysis, the zinc ions are recovered from the cathode and the electrons are reduced to zinc, and when the plate is assembled to a certain thickness, the strip is removed and then the zinc plate is removed.
When the electrolysis is given a certain amount of time (usually 24 hours), the cathode plate is proposed to be removed by artificial means and sent to the molten casting process.The cathode aluminum plate stripped of zinc is reloaded into the electrolyser.
The surface of cathode plate require neat and smooth, otherwise easy to cause electrolytic zinc deposit rough, uneven, the thickness is about 4-7mm.
After several negotiations, Our Iran Customer finally agreed our suggestions and came to visit our factory. In the factory, the up-to-date equipments and neated factory scene, completely won the customer's trust;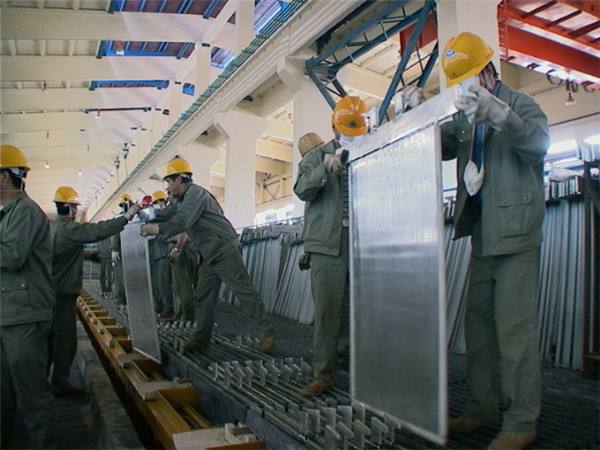 Iran customer also examined the specification and mechanical performance of 1070 H18 Cathode aluminium plate, the results show that our quality is very high and fully according to the international standard. Our customer finally make a decision of make our factory as a key supplier and signed co-operative contract on the spot.
I believe we'll be better and better.