New energy vehicles use electricity as the power source, and the battery box is an important part of its power supply system. It is mainly used to house the battery pack and needs to be connected with various components. The cover plate of the battery box is a structure directly connected to various wires and controllers, and the selection of materials is very demanding.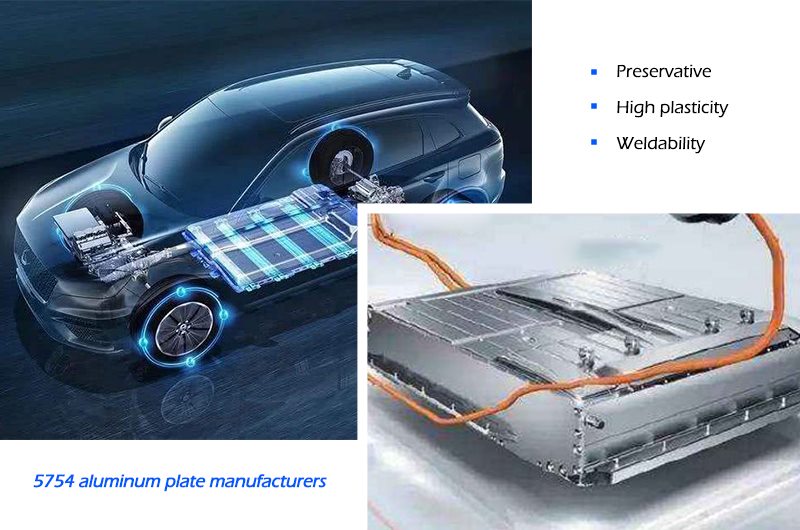 The battery box cover is usually made of 5754 aluminum plate, which has light weight, high temperature resistance, high insulation, high sealing and good safety performance. The device will automatically open the pressure relief to prevent the phenomenon of explosion.
5754 aluminum plate belongs to the 5 series aluminum-magnesium alloy. The main features are corrosion resistance, high plasticity, good weldability and good processing performance. In recent years, it has been widely used in new energy vehicles. The 5754 aluminum plate used for the battery box cover is light and durable, which improves the performance of the power supply system and the convenience of assembly.
5754 aluminum plate manufacturers Henan Chalco Aluminum is a large-scale modern aluminum processing enterprise integrating scientific research, processing and manufacturing. When purchasing products, price and quality cannot be ignored. There are many large and small aluminum plate manufacturers in the market. Each manufacturer has different production processes, uneven product quality, and different prices. If you have any needs, you can directly send an email to our mailbox Email: service@signialuminium.com, Get more details.