1100 h18 aluminum plate has certain corrosion resistance, the ability of stress corrosion cracking and strong weldability. It can accept gas welding, arc welding, contact spot welding and wire welding, and can be brazed at the same time. 1100 h18 aluminum plate is often used as the base material of aluminum-plastic plate for decoration because of its characteristics. 1100 h18 aluminum-plastic composite board is rapidly favored by people because of its economy, color diversity, convenient construction and excellent fire resistance. At present, it is widely used in building exterior walls, curtain walls, indoor walls, ceilings, advertising signs and other fields.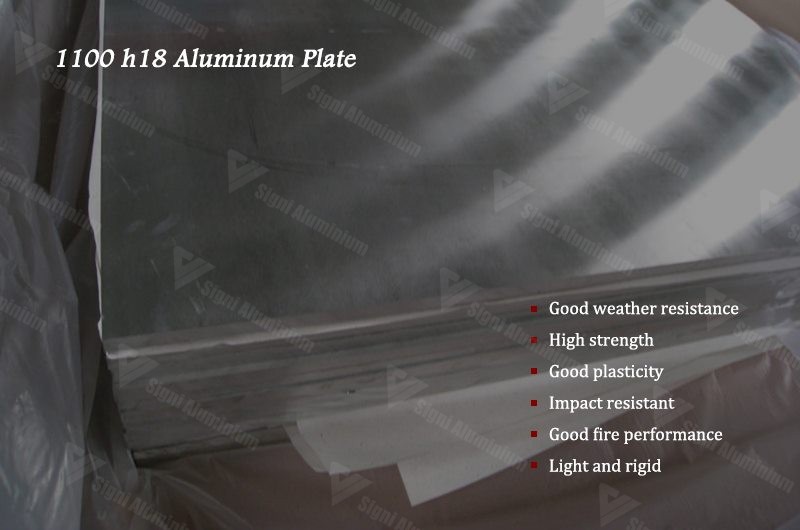 1100 h18 aluminum plate picture
Advantages of 1100 h18 aluminum plate as aluminum plastic plate substrate:
The aluminum-plastic plate produced with 1100 h18 aluminum plate has good weather resistance, high strength and easy maintenance; It has good plasticity, impact resistance, can reduce the load of buildings, and has good shockproof performance; It has excellent processability, heat insulation, sound insulation and excellent fire resistance; Good flatness, light and hard.
Aluminum plastic composite board has light weight and strong decoration. The aluminum used is small, with a thickness of 0.2mm. Signi aluminum 1100 aluminum board supports Customization:
Thickness: 0.1-500mm
Width: 20-2650mm
Length: 500-16000mm
1100 h18 aluminum plate weight calculation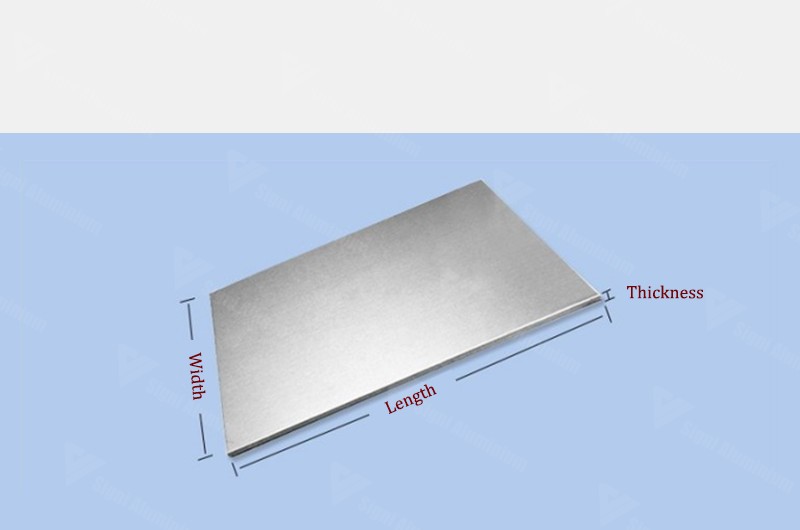 Name
Specifications
Price
1100 h18 Aluminum Plate
¼" 1100 h18 Aluminum Plate
The price is quoted by weight, and the price fluctuates. For detailed price consultation, email: service@signialuminium.com
½" 1100 h18 Aluminum Plate
¾  1100 h18 Aluminum Plate
Weight calculation
Weight = length x width x thickness x density
1 series alloy: 2.71g/cm3
3 series alloy: 2.73g/cm3
5 series alloy: 2.68g/cm3