Precision aluminum plate is available in 6061 aluminum plate-T651 temper in standard widths up to 60.5", and in thicknesses ranging from .250" to 3".Signi precision aluminum plate is so fl at, tolerances are guaranteed even after sawing. That means fewer and faster setups, longer runs, improved tooling life and less scrap.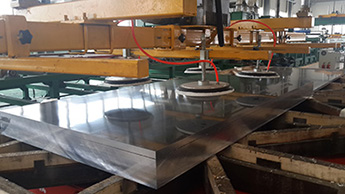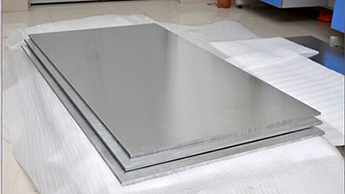 Performance and quality:
• Mechanical properties that are higher than T6511 with thickness tolerances 1/2 that of T6511 with thickness tolerances 1/2 that of Aluminum Association Standards Aluminum Association Standards
• Improved through thickness grain structure control structure control
• Improved machinability
• Improved residual stress control
• Improved lot-to-lot consistency
Signi Aluminum utilizes innovative rolling techniques and a certified mill control system to dramatically improve plate flatness.
Because Precision aluminum plate is a wrought product, its mechanical and physical properties are superior to cast products. Precision Plate is finished with a durable satin-brushed surface on both sides. It is easy to work with and naturally resists corrosion without extra protection even in harsh environments. Precision Plate is easy to anodize and may be painted by following normal procedures for pre-treating, priming and coating aluminum.