6061 aluminum alloy is a high-quality aluminum alloy product produced by heat treatment and pre-stretching. Although its strength can not be compared with 2XXX series or 7XXX series, it has many characteristics of magnesium and silicon alloys. And electroplating, good corrosion resistance, high toughness and no deformation after processing, dense and defect-free materials, easy to polish, easy to color film, excellent oxidation effect, and other excellent features.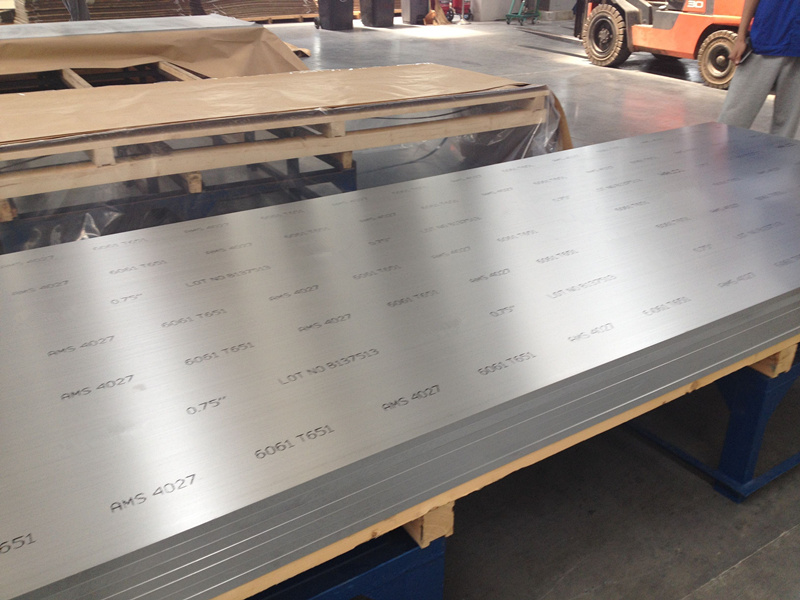 6061 nickel-plated aluminum is the most common of all aluminum alloys and is the alloy of choice for multipurpose alloys. 6061 aluminum plate is an aluminum-silicon-magnesium alloy, strengthened by precipitation hardening. The alloy has medium strength, formability, weldability, workability and corrosion resistance.
Electroplating can increase the corrosion resistance and abrasion resistance of 6061 aluminum plate, making the aluminum plate stronger, longer life and wider use. There are many types of electroplating, such as gold, nickel, silver, tin, etc.
6061 nickel-plated aluminum is used for formwork, construction applications, transportation equipment, bridge railing components, and can be used for welding structural applications. We have stock 6061 nickel-plated aluminum thickness .250 "to 16" thick in stock for immediate delivery.
Precision cuts available (+/- .005 ").
Standard cutting tolerance: -0 "to +1/8"