5052 Anodizing Oxidation Aluminium Alloy Plate
5052 Anodizing Aluminum Plate Features and Application
1. H32 temper tensile strength close to 5052, H36 temper close to 6063 T6, adopt 3C products to the lightweight demand.
2. After anodising oxidation, grain materials are close to 6 series materials, and the brightness is better, meet the requirement of high surface quality.
3. Belong to 5 series high strength Aluminium alloy, short production procedure and better stamping effect, meet the requirement of mobile、laptop's surface.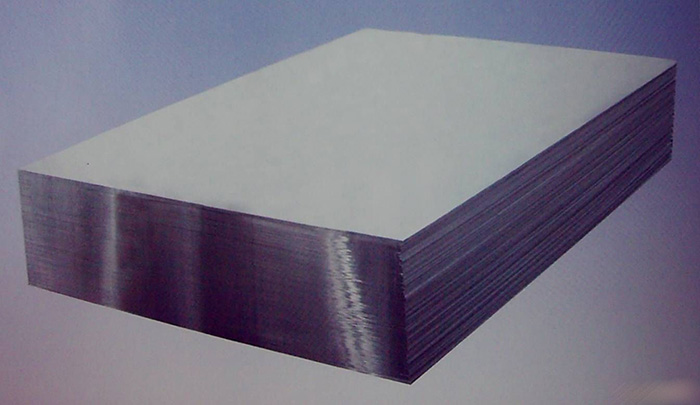 Physical Characteristic
1. 5052 Anodizing Aluminum Plate Mechanical Properties
| Project | Tensile Strength | Yield Strength | Elongation | Strength | Bend Performance | Cup convex value |
| --- | --- | --- | --- | --- | --- | --- |
| 5252 H32 | 235 | 180 | 12.4 | 73 | 0t | 6.4 |
| 5252 H36 | 250 | 215 | 7.0 | 82 | 90°/1t no crack | 5.6 |
| 6063 T6 | 250 | 220 | 13.2 | 83 | 90°/1t crack | 4.8 |
5052 Anodizing Aluminum Plate Electricity and Thermal Properties
| Project | Thermal Conductivity (20℃)/W˳(m˳k)-1 | Volume Coefficient (20℃)*10-6 K-1 | 20℃ electricity Conductivity (%IACS) |
| --- | --- | --- | --- |
| 5252 H32 | 138 | 69 | 35 |
| 5052 H32 | / | 69 | 35 |
5052 Anodizing Aluminum Plate Anodize Treatment
| Aluminium Alloy | Depth Indicator  (L value) | Red Green Indicator (a value) | Yellow Blue Indicator (b value) |
| --- | --- | --- | --- |
| 5252 H32 | 90.8-90.9 | -1.3 ≈ -1.1 | 1.1-1.2 |
| 5052 H32 | 87.3-87.7 | -1.0 ≈ -1.2 | 1.1-1.4 |
5052 Anodizing Aluminum Plate Product Specification
| Thickness Range/mm | Thickness Bias/mm | Width Range/mm | Width Tolerance/mm |
| --- | --- | --- | --- |
| 0.2-3.0 | +-2% | 100-1600 | +-1 |