7005 aluminum plate, American deformed aluminum and aluminum alloy. 7005 is higher than 7003 alloy, with good welding performance and heat treatment strengthening.
Product introduction
7005 aluminum alloy extrusion material, often used in the manufacture of welded structures that require both high strength and high fracture toughness, such as trusses, rods, and containers for transportation vehicles; large heat exchangers, and cannot be welded after welding Solid-melt-treated parts; also used in the manufacture of sports equipment such as tennis rackets and softball bats.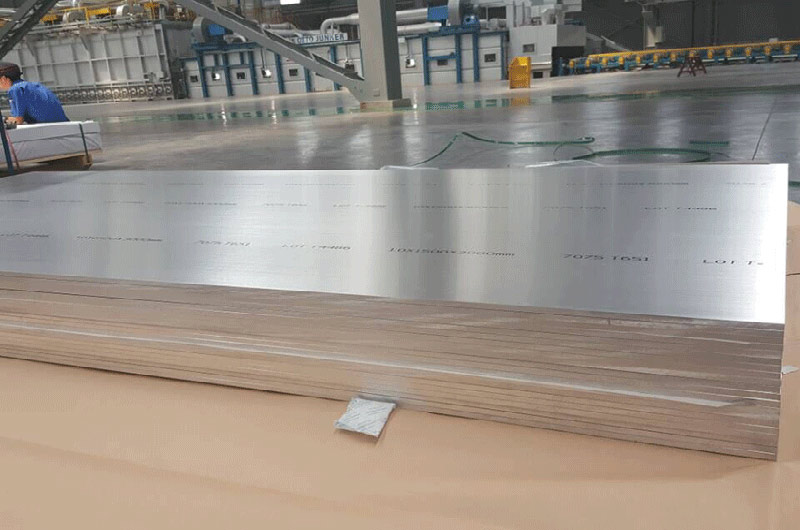 Physical properties
7005 aluminum sheet material status: T1 T3 T4 T5 T6 T8
Manufacturing method: drawing
Mechanical behavior:
State tempert4: tensile strength uts324, specified non-proportional elongation stress yield215, elongation elongation11, conductivity 40-49
The difference between aluminum alloy material 6061, 7005, 7075
The hardness of pure aluminum is not high, it is soft, but the alloy is very hard. Various alloys can be obtained by adding different metals, and 6061, 7005, and 7075 are all aluminum alloy models.
The 6061 aluminum sheet is the most common aluminum material, light, strong and economical.
The 7005 aluminum plate is light aluminum, and its strength is not as good as 6061, but it is much lighter and the price is high.
The 7075 aluminum plate is the lightest and highest strength aluminum, and the price is super expensive! The strength of 7075 is no less than steel.
Technical Parameters
| product name | 7005 Aluminum Sheet Plate |
| --- | --- |
| Alloy grade | 7005 |
| thickness | 0.15-600mm  |
| width |  300-1600mm |
| Length |  800-6000mm |
| status | HO/H14/H24/H16/H18/H19/H32/H111/H112/T6/T651,etc |
| MOQ | 5 ton |
| package | Export standards, wooden pallets, wooden boxes or according to your specific requirements |
| Surface treatment | Smooth, clean, free of oil, smudges, scratches, waves and corrosion, can be used for painting, oxidation and lamination |