Automobile lightweighting has made great contributions to environmental protection. Common car and new energy auto parts use aluminum plate raw materials. The car's four doors and two covers use 5182 aluminum plates, and the new energy car battery soft connection uses 1060 aluminum plate rolls. 5754 aluminum plate manufacturers said that the truck compartment uses 5754 aluminum plate.
5754 aluminum sheet is widely used in welded structures, storage tanks, pressure vessels, ship structures and offshore installations, transport tanks and for applications requiring excellent processability, excellent corrosion resistance, high fatigue strength, high weldability and moderate static strength. occasion.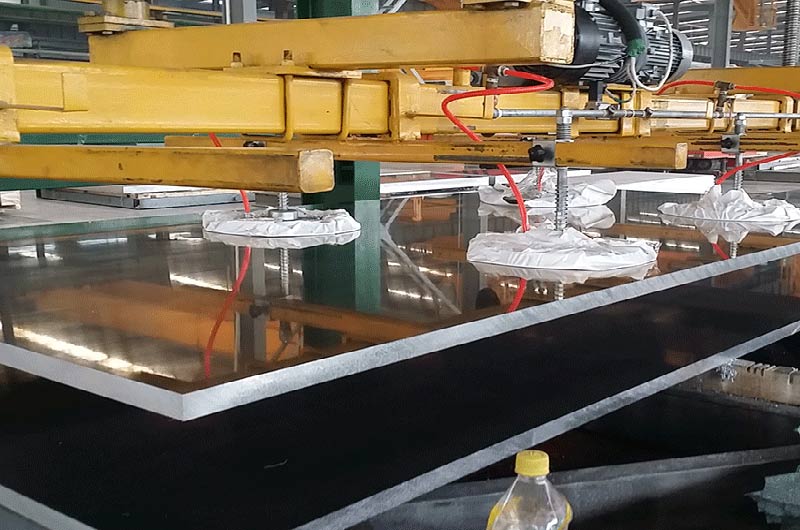 5754 aluminum plate manufacturer _ truck car with 5754 aluminum plate easy to process, anti-corrosion and anti-rust, processed car longer use time, aluminum alloy density is small, truck car with 5754 aluminum plate to reduce the truck's own weight, reduce fuel consumption, a lot of advantages .
Which one does the truck compartment use for 5754 aluminum?
1, from the performance point of view. Signi Aluminum 5754 aluminum plate has good formability, very good corrosion resistance and weldability, and is often used to make lightweight chassis chassis, tanks, bins, metal sheet pressure vessels and pipes on transportation equipment.
2, from the price point of view. Signi Aluminum Industry Co., Ltd. is an aluminum plate manufacturer integrating R&D, production and sales. All products are factory direct sales, and there is no intermediate agent to make the difference. And adjacent to the raw material source, own power plant, the production cost is lower than the peers.
3, from the after-sales point of view. Signi Aluminum has a professional logistics consignment system and tracking all the way, providing full process, integration, butler service, every order, from pre-sales consultation to after-sales delivery, we track in time. Any questions can be answered quickly and efficiently during the purchase process!
Henan Signi Aluminum supplies 5754 aluminum plate raw materials for truck compartments, 5754 aluminum plate thickness 0.3-500mm, width 20-2650mm, of course, this specification is used by customers for reference. Customers need other specifications to inquire.