The manufacturing technology of the tank body is relatively strict, and the tank body must be formed at one time, so the aluminum plate should have high ease of processing and formability. 5754 aluminum plate is a kind of material for making tanker. 5754 aluminum alloy has the characteristics of medium strength, good corrosion resistance, weldability and easy processing and forming. Due to its characteristics, 5754 aluminum plate for tanker has many advantages.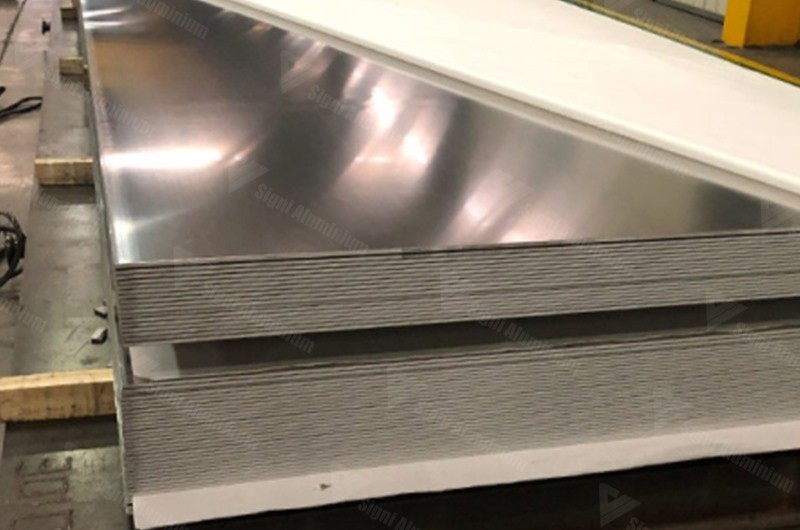 Aluminum plate is of great help to realize the development of automobile lightweight, reduce fuel consumption and environmental pollution. At present, 5754 aluminum alloy is usually used for tank trucks over 10 tons, and the car body made of this material is 2.5 tons lighter than the carbon steel tank body. 5754 aluminum alloy can not only be used in the manufacture of tank cars, but also widely used in the fields of inner and outer wall panels, bottom plates and carriage panels of railway passenger cars.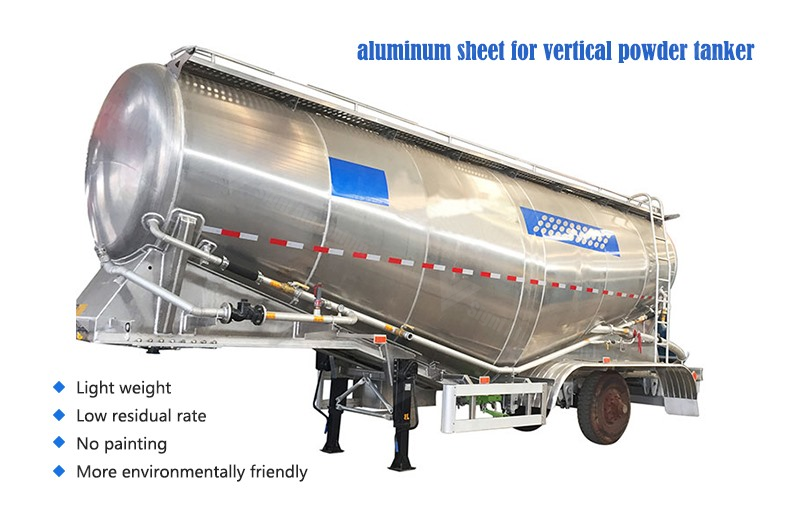 What are the advantages of the Aluminum Plate 5754 for Tank Truck?
1. 5754 aluminum alloy has low density, light weight and high strength, which can realize the lightweight of the car body.
2. The typical feature of 5754 aluminum plate is high corrosion resistance, and it is also called rust-proof aluminum plate, which can improve the service life of tank trucks.
3. The tank body is made of aluminum alloy material, which has good elongation and high strength, improves safety and eliminates hidden dangers.
4. Aluminum alloy fuel tankers are environmentally friendly vehicles, and the reduction of body weight can reduce fuel consumption and environmental pollution.
5. The recycling rate of aluminum alloy is high.
5754 Tanker aluminum plate has good electrical conductivity and energy absorption performance, and is safer. When a tanker collides, due to the good electrical conductivity of aluminum alloy, little static electricity accumulates on the tank body, so no sparks will be generated, thereby reducing the occurrence of accidents such as explosions.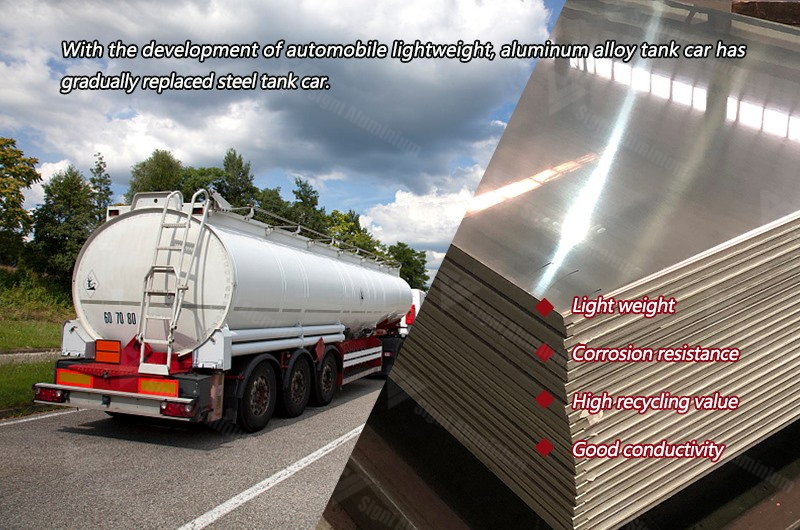 Application of 5754 aluminum plate for tank car
A tanker is a vehicle used to transport various liquids, liquefied gases and powdered goods. The commonly used aluminum plate for tank trucks on the market is generally less than 12.5 meters long, less than 2.2 meters wide, and has a common thickness of 5/6/7/8mm. The tank body is generally made of 5083 aluminum plate, and the clapboard can be made of 5754 aluminum plate.
5754 aluminium sheet for tanker Chemical composition
| Alloy | Si | Fe | Cu | Mn | Mg | Cr | Zn | Ti | Others(%) |   |
| --- | --- | --- | --- | --- | --- | --- | --- | --- | --- | --- |
| Each | Sum |   |   |   |   |   |   |   |   |   |
| 5754 | 0.40 | 0.40 | 0.10 | 0.05 | 2.6-3.6 | 0.30 | 0.20 | 0.15 | 0.05 | 0.15 |
Mechanical performance
| Alloy | Yield Strength Rp0.2(Mpa) | Tensile Strength Rm(Mpa) | Elongation A50(50%) |
| --- | --- | --- | --- |
| 5754 O/H111 | 190-240 | ≥80 | ≥16 |
| 5754 H112 | ≥190 | ≥80 | ≥7 |
Tanker truck 5754 Aluminum sheet packaged and shipped
1. Paper or film the aluminum plate to ensure that the surface of the aluminum plate is intact and free of scratches;
2. The plastic or kraft paper package is used to prevent moisture and rain to ensure that the aluminum plate is clean and free of dirt during transportation (each package has a moisture-proof desiccant to ensure the quality of our products in areas with more rain);
3. Install wooden brackets and reinforce them with steel strips to avoid collision during transportation and ensure that the geometry of the aluminum plate remains unchanged;
4. Export products are packaged in wooden boxes and brackets with fumigation marks;
5, according to the customer's other packaging requirements for packaging;
Why Choose Signi Aluminum
Singi Aluminum is a professional manufacturer of 5754 Aluminum plate For Tanker, the thickness of 5754 aluminum plate is 0.15-600mm, the width is 20-2650mm, and the length is 500-16000mm.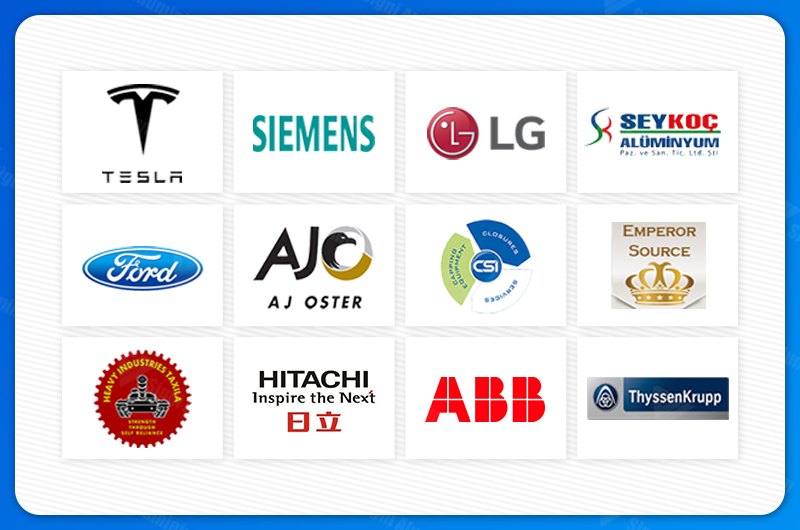 cooperative partner