5754 h111 aluminum plate sheet is one of the typical Al Mg alloys with medium strength, good corrosion resistance, weldability and easy processing. In foreign countries, 5754 aluminum alloy plates with different heat treatment conditions are the main materials used in automobile manufacturing industry (car doors, molds, seals) and can making industry.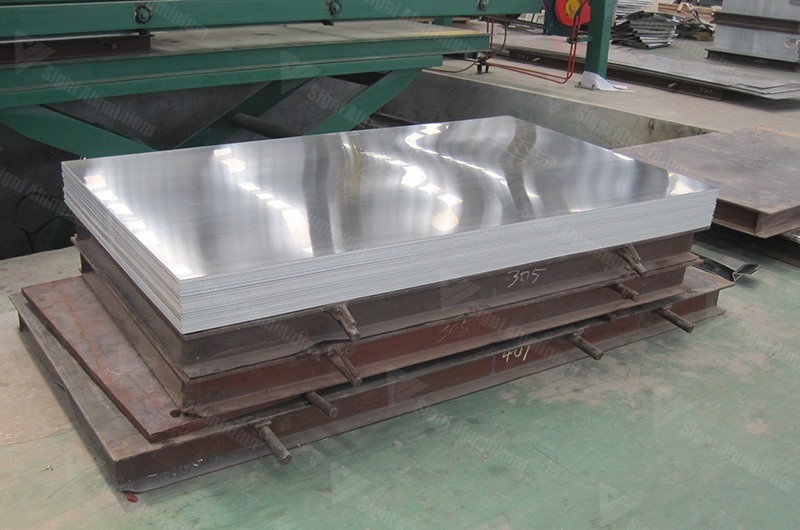 5754 H111 aluminum plate sheet
Aluminum category: corrosion resistant aluminum magnesium alloy
Standards: GB, ASTM, EN
Delivery status: 0, h111, h112, H22, etc
Processing: according to customer demand processing and customization
Thickness: 0.5-6mm
Length: 10000 mm
Hardness: ≥ 65hb (h111 reference value, different specifications and status values will be different)
Application scope of 5754 h111 aluminum plate
5754 h111 aluminum plate is widely used in welding structure, storage tank, pressure vessel, ship structure and offshore facilities, transportation tank and other occasions requiring excellent processing performance, excellent corrosion resistance, high fatigue strength, high weldability and medium static strength.
Signi aluminum's main products: 5754 h111 aluminum plate, 5754 h111 aluminum rod, 5754 h111 aluminum tube, 5754 h111 aluminum coil, 5754-h112 aluminum plate, 5754-h24 aluminum plate, 5754-o aluminum plate, 5754h32 aluminum plate, etc. welcome to inquire about the price.