3003-O aluminum plate belongs to Al-Mn alloy. The o state is annealed and has good formability, corrosion resistance and weldability. 3003 o tensile aluminum plate has good corrosion resistance, good weldability and can not be strengthened by heat treatment, so cold working method is used to improve its mechanical properties; It has high plasticity in annealing state, good plasticity in semi cold work hardening and low plasticity in cold work hardening; Poor machinability.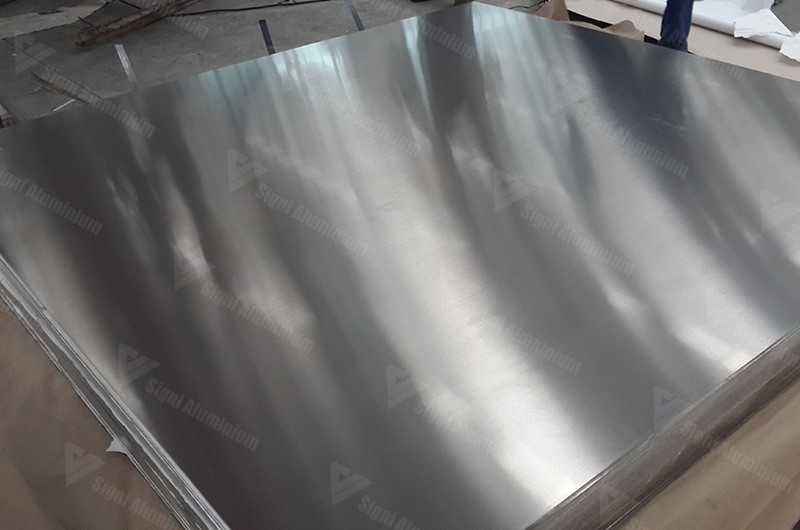 3003 aluminum plate physical drawing
O aluminum plate has the characteristics of moderate strength, high plasticity, good deep drawing formability, superior machining performance, corrosion resistance and heat dissipation performance, anti electromagnetic interference performance and low density. After sandblasting and coating spraying, the cooker made of this alloy has high strength, and the aluminum alloy surface is firmly combined with non stick coating,
3003 o aluminum plate manufacturer
01  signi aluminum purchases high-quality raw materials, controls product quality from the source and ensures excellent product performance.
02  various specifications: customized according to user requirements, 3003 aluminum plate has a thickness of 0.1-500mm, a width of 20-2650mm and a length of 500-16000mm.
03  price concessions. The price is affordable, the quantity is preferential, and the cost is saved for customers
3003 aluminum plate is a commonly used alloy aluminum plate, which has excellent antirust performance, is easy to process and shape, and is not easy to crack in tension. It is the preferred material for manufacturing various shells. It is usually used for power battery shell, cooker, automobile oil tank / water tank, etc.
3003-O aluminum plate specification information
Thickness: 0.1-500mm
Width: 20-2650mm
Material status: F, O, H12, h14, h16h18, H19, H22, h24h26, h28, h111, h112, h114
Applicable fields: silo, antenna pot material, power battery shell, kotliao, automobile heat insulation cover, battery shell, shutter, sign, inner liner material of high-pressure pot, etc.
3003 aluminum sheet Application
Cookware and tableware: 3003-O aluminum sheet is used for tableware and tableware dishes. It has good formability, good corrosion resistance and weldability. It can be used not only for cookware and tableware, but also for electric rice cooker, pressure cooker, oven, microwave oven, range hood, tableware and tableware dishes. Aluminum tableware and kitchenware are light and durable, high quality and low price, and are loved by consumers.
The battery shell is made of 3003-O aluminum plate. The strength of 3003 aluminum plate is about 10% higher than that of 1100 aluminum plate. It has good formability, solubility and corrosion resistance. The battery shell is made of 3003-O aluminum plate, which has the advantages of light weight, good safety, good stability, high sealing and strong compressive performance. It can increase the volume of lithium battery and better protect the internal electrode materials, Prevent electrolyte leakage. 3003-O aluminum plate used for battery shell plays a key role in the safe operation and protection of battery module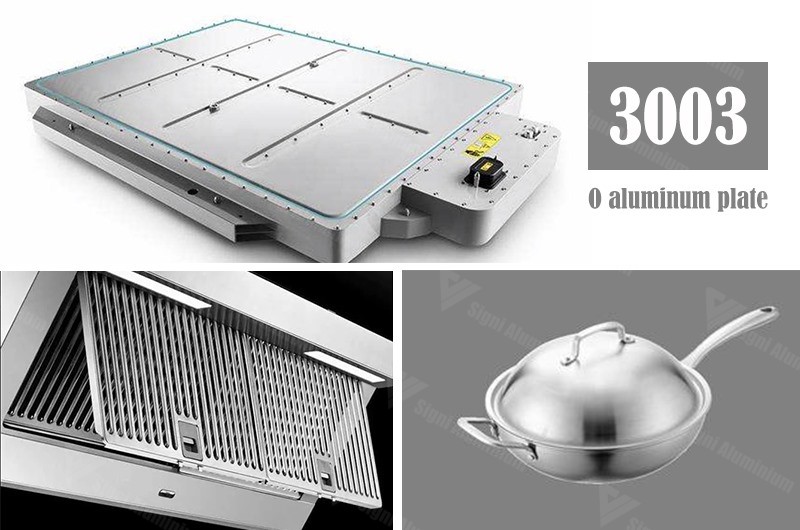 Application drawing of 3003 aluminum plate
Signi aluminum partners
High quality 3003 aluminum plate is not only used for battery shell, but also has good formability, excellent corrosion resistance and weldability. It is commonly used to make power battery shell in lightweight vehicles, cooking utensils, food storage devices, tanks and warehouses on transportation equipment, metal thin plates, pressure vessels and pipes. 3003 aluminum alloy plate has many advantages, such as good surface, good plasticity, pressure resistance and so on.
Signi aluminum has rich processing experience, stable and reliable product performance and more assured application. It is highly praised and recognized by thousands of users. Welcome to consult!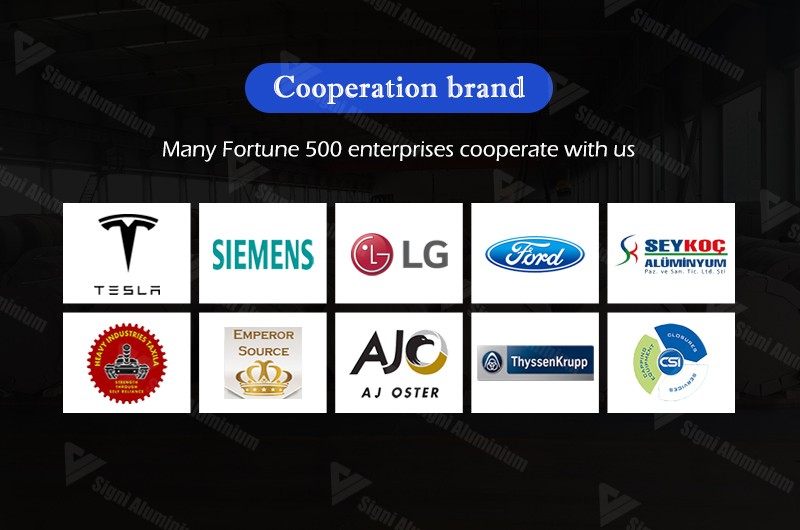 Signi aluminum partners