5005 H22 aluminum plate is a kind of semi hard and soft state of 5005 aluminum plate. H22 state refers to the degree of softness and hardness of aluminum plate (the degree of annealing state). Due to the different uses of customers, the performance requirements of aluminum plates are different, so the processing of 5005 aluminum plates is slightly different.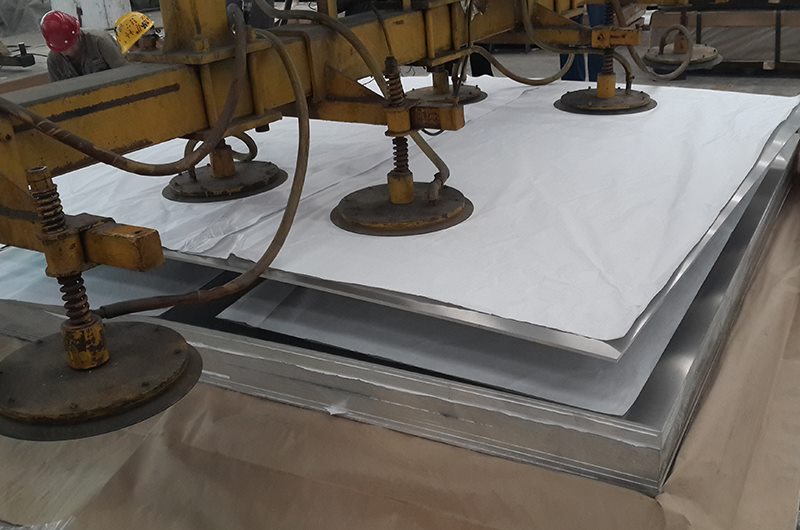 Actual picture of 5005 H22 aluminum plate
The performance characteristics of 5005 H22 aluminum plate are roughly the same as that of 5005 aluminum plate. Its strength is equivalent to that of 3003. It has good fusion and processability. It is similar to 3003 alloy and has medium strength and good corrosion resistance. The anodic oxide film is brighter than the oxide film on 3003 alloy and is consistent with the hue of 6063 alloy.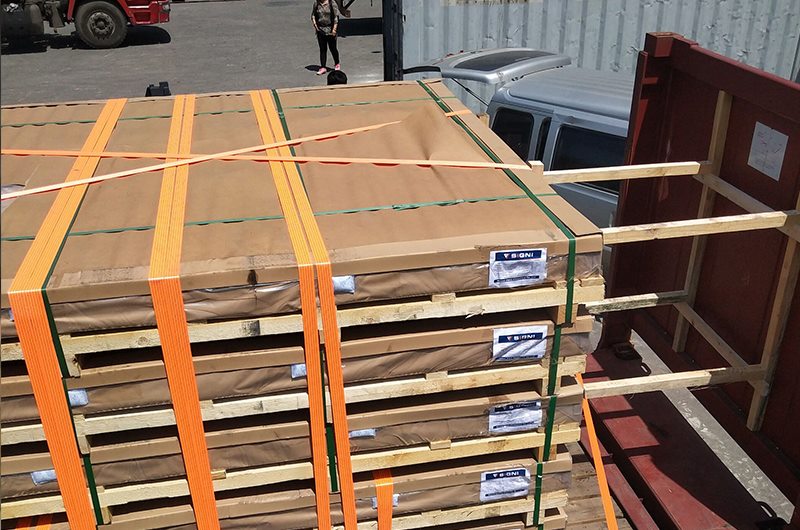 5005 H22 aluminum plate delivery drawing
5005 aluminum properties
| Status | 0.2% Verification stress,MPa | tensile strength,MPa | Elongation % |
| --- | --- | --- | --- |
| 5005 O | 35 | 105 – 145 | 12 – 22 |
| 5005 H12 | 95 | 125 – 165 | 2 – 8 |
| 5005 H14 | 115 | 145 – 185 | 1 – 6 |
| 5005 H16 | 135 | 165 – 205 | 1 – 3 |
| 5005 H18 | – | > 185 | 1 – 3 |
| 5005 H32 | 85 | 115 – 160 | 3 – 9 |
| 5005 H34 | 105 | 135 – 180 | 2 – 7 |
| 5005 H36 | 125 | 160 – 200 | 1 – 4 |
| 5005 H38 | – | > 180 | 1 – 4 |
5005 H22 aluminum plate technical parameters
Alloy
Si
Fe
Cu
Mn
Mg
Cr
Ni
Zn
Ti
Ga
V
Others
Aluminium min.
Each
Total
5005
0.3
0.7
0.2
0.2
0.5-1.1
0.1
-
0.25
-
-
-
0.05
0.15
Remainder
5005 aluminum plate for sale
| Alloy | 5005 aluminum plate |
| --- | --- |
| status | F,O,H12,H14, H16,H18,H19, H22,H24,H26, H28,H32,H34, H36,H38,H111, H112,H114 |
| thickness(mm) | 0.1-500 |
| width(mm) | 20-2650 |
| length(mm) | 500-16000 |
| Typical products | Curtain wall panels, cooking utensils, instrument shells, building decorations, oxidizing materials, etc |
Signi aluminum is a large aluminum plate manufacturer, which has been engaged in the production and processing of aluminum plate, strip and foil for more than 20 years. Know the specific price of 5005 aluminum plate. Please provide the required thickness, width, length (mm) and total demand (ton)