5083 aluminum plate is a commonly used marine aluminum plate, which is mainly characterized by low density, high tensile strength and high elongation. Under the same area, the weight of aluminum magnesium alloy is lower than that of other alloy series, which can realize low fuel consumption, low pollution and high transportation efficiency. Therefore, it has become the preferred material in shipbuilding industry. At present, it is commonly used in h116 / H321 / h112 state.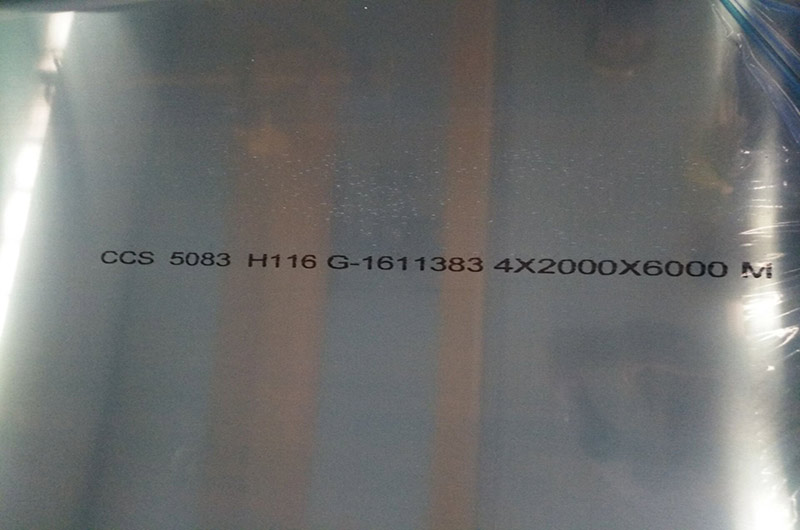 5083 H116 aluminum plate supports customization
5083 h116 aluminum plate and 5083 H321 aluminum plate are the most commonly used 5083 alloy. The ship plates in these two states have the best corrosion resistance and are more suitable for the marine underwater environment than 5083-h111 and 5083-h112 ship plates. Although the temperature of 5083 h116 and H321 ship plates is slightly different during production, the corrosion resistance is obviously better than that in other states. Therefore, at present, most domestic shipbuilding enterprises purchase 5083 h116 ship plates and 5083 H321 ship plates.
5083 h116 aluminum plate parameters
Typical alloy 5083
Material status h116
Thickness (mm): 0.5-500
Width (mm) 20-2650
Length (mm) 500-16000
5083 aluminum alloy can be regarded as the representative product of 5-series marine aluminum plate, with the status of O, h111, h112, h116, H321, etc.
Ship plate, LNG storage tank, gas storage tank, GIS shell, car body skin, flange material, etc. are applied in the market. In shipbuilding, 5083 aluminum plate and 5086 aluminum plate are often used to process many parts such as ship hull, console and deck. For anti-skid, the deck adopts checkered plate. It is also widely used in hull structure or pressure vessel, pipeline, hull and deck, etc.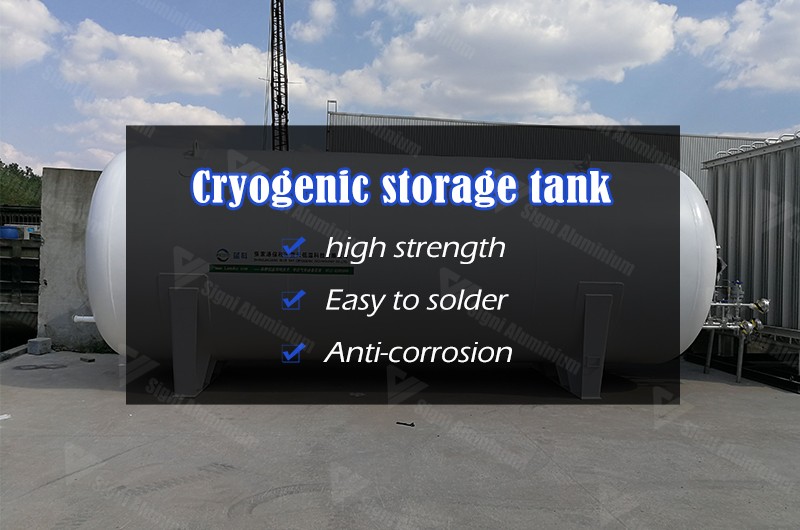 5083 low temperature storage tank
5083 - h116 aluminum plate is used in transportation field, automobile fuel tank, fuel tank, etc. it can also be used in marine aluminum plate. With the continuous development of China's aerospace industry and transportation industry, cars, ships and aircraft have become important means of transportation. The demand for modern 5083 - h116 ship plates will also be increasing. China's 5-series aluminum alloy plate series aluminum plate is relatively mature and widely used in traditional industrial manufacturing.
5083 - h116 marine aluminum plate has low density, high tensile strength and high elongation. In the same region, the weight of aluminum magnesium alloy is lower than that of other alloy series aluminum alloy plates. Different heat treatment states are automotive industry (automotive doors, reservoirs, seals), shipbuilding and materials mainly used in the industry. In addition, 5083 - h116 aluminum alloy is the high strength of aluminum plate, with good machinability, corrosion resistance and weldability after heat treatment.Consult the manufacturer's price
Advantages of 5083 h116 aluminum plate for aluminum alloy yacht
5083 h116 aluminum plate for aluminum alloy yacht is generally used to build hull and superstructure
1. The boat is strong and light, with faster speed and less fuel consumption.
2. Aluminum hull is more environmentally friendly because aluminum can be recycled and will not depreciate significantly when reselling ships.
3. Aluminum will not rust, corrode or rot, and can resist the temperature of minus 200 ℃, which means that aluminum alloy yachts can resist bad weather in many places.
5083 h116 aluminum plate manufacturer
Customers generally have a large demand for 5083 h116 marine aluminum plate, so they pay more attention to the quality and price of aluminum plate. It is suggested that we should be careful when selecting aluminum plate manufacturers. Signi Aluminum Co., Ltd. is one of the professional manufacturers of marine aluminum plate with strong strength. The 5083 aluminum plate produced has passed the relevant certification and has provided high-quality marine aluminum plate for customers at home and abroad for a long time.
In addition to 5083 marine aluminum plate, Signi aluminum also provides 5052, 5086, 5454, 5754, 6061 and other marine aluminum plate alloys with original warranty, stable quality and affordable price. Welcome to consult.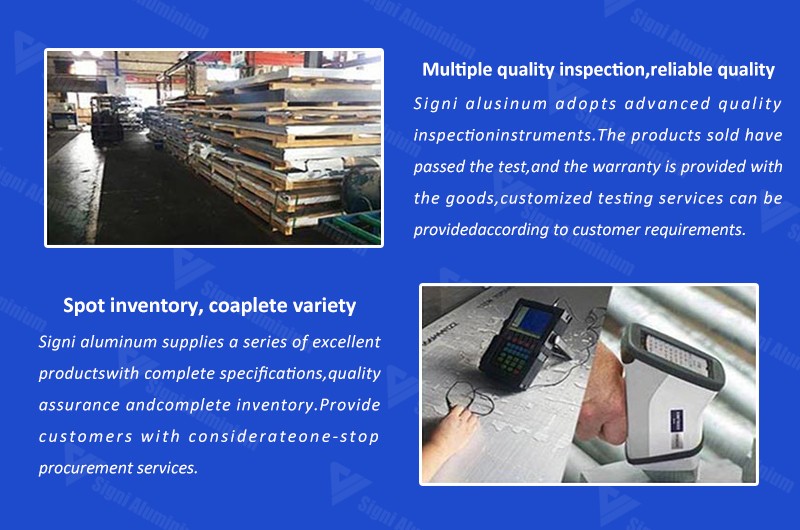 Strictly control product quality
How much is the price of 5083-h116 aluminum plate per ton
The cost of 5083 h116 aluminum plate produced by different 5083 aluminum plate manufacturers is different. Users have different thickness, width, length and dosage when purchasing, and the price will be different in the product quotation. For the specific price of 5083 h116 aluminum plate, you can click the online consultation on the right to provide you with the product quotation
There will be no big gap in the quotation of products from large manufacturers, because there are strict production standards and the cost is almost the same. Pay attention to distinguish 5083 aluminum plates whose quotation is significantly lower than the market level. Secondly, pay attention to check the product certificate. Finally, pay attention to the manufacturer's production scale. Batch production can effectively reduce costs and improve efficiency. Therefore, the stronger the manufacturer, the more comprehensive quality assurance and reliable after-sales service can be provided.
Generally, the price of aluminum plate is divided into two parts: aluminum price + processing fee.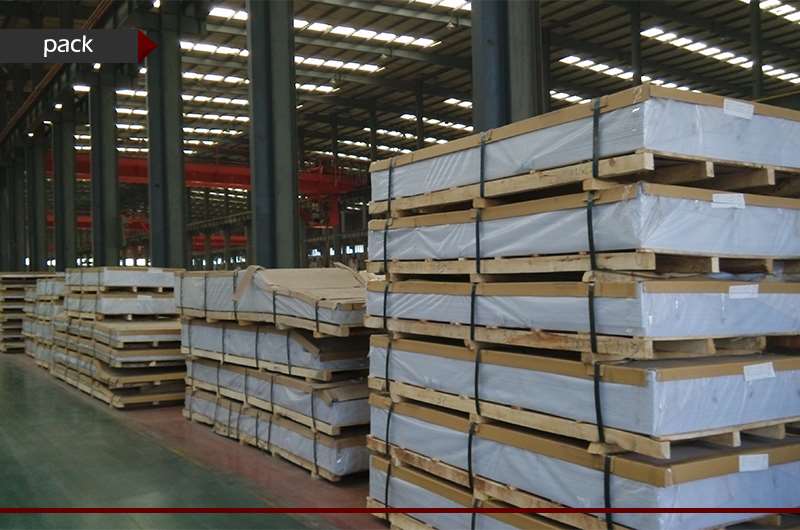 Prevent oxidation or corrosion of aluminum plate