The detailed description of the improvement of 6061 aluminum plate in domestic
6061 aluminium plate used for mold manufacturering  【Aluminum plate】
6061 aluminium plate widely used for mold manufacturering
6061 aluminum plate is widely used for mould making, can be used in injection mould, blow molding die, rubber mold etc such as different mould. the 80 percent products in industry therefore was called molding plate. 6061 mold aluminum plate in automobile manufacturing, and can be used for car body parts processing and manufacturing of raw materials, as a tank car body processing materials;Can be done in the field of architectural decorating plate, corrosion resistant plate, also can undertake processing, in the ship, trolley, railway vehicle, container, furniture and other fields, has wide application.6061 aluminum plate for processing thickness of 0.3-600 - mm, aluminum plate for post processing for quenching treatment, the pre-tension, decorating plate, etc.6061 aluminum plate produced products are mainly applied to have a certain strength, weld ability and high resistance to corrosion of all kinds of industrial structure.6061 mold aluminum plate in the car with the application of aluminum can enable automobile energy saving low consumption, safe and comfortable, and the advantages of relatively strong load capacity and popular. 5 and 6 series of automotive aluminium sheet in automotive transmission system, the application of more than the industrial manufacturing the aluminum plate, aluminum foil products. Main alloy grades including 5182, 5182, 5754, 5052, 6063, 5052 aluminum plate.According to the different performance of alloy, can be applied to the truck chassis, oil tanks, passenger car body, car body and radiator, etc. It has good corrosion resistance, good welding performance, process performance is good, easy extruded forming) properties, such as oxidation coloring.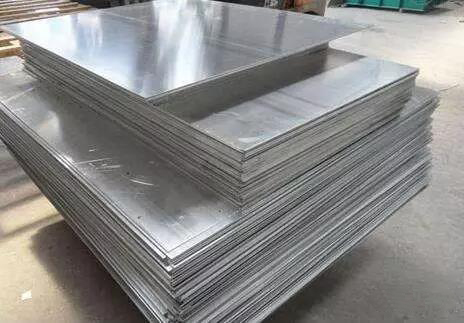 The advantages of 6061 aluminium plate
1. 6061 aluminum plate can be heat treatment processing aluminum plate, after aging for T6 heat treatment state, in the condition of T6 hardness is higher, can achieve 90 hb, suitable for turning processing, mould, material for the mechanical parts. 
2. 6061 aluminum plate is a can through the aging heat treatment to improve the hardness of the product, after aging hardness can double, but reduces the bending performance, my company to provide 6061 - T6 aluminum plate, products with high hardness and suitable for all kinds of high strength mechanical parts, mold manufacturing, the milling machine, grinding machine after the above processing surface is smooth, non-stick knives, very suitable for milling plane, turning machining with special shape.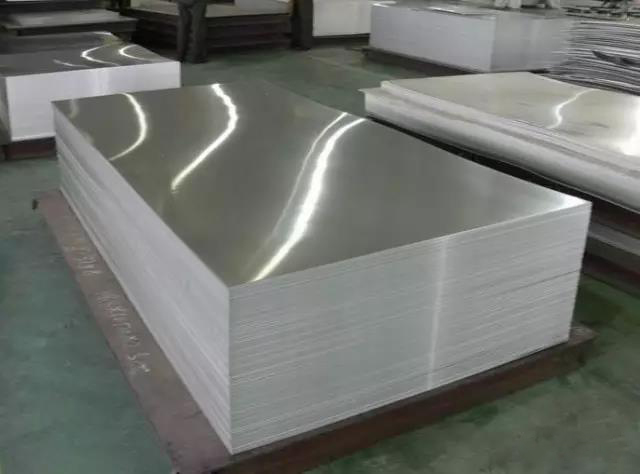 The three states of 6061 aluminium plate
The main alloy element of 6061 aluminum plate for magnesium and silicon, with moderate intensity, good resistance to corrosion, oxidation effect is good.Widely used 6061 aluminum plate after heat treatment, 6061 aluminum alloy thick plate for automated machinery parts, precision machining, all kinds of mold manufacturing.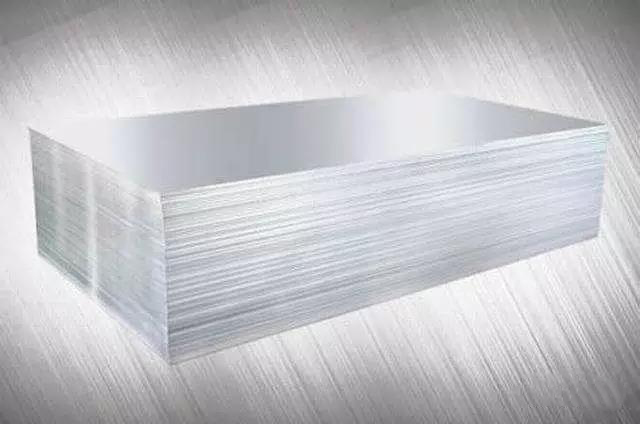 6061 aluminum plate commonly used condition:
T6 state of 6061 aluminum alloy is used most, in the 6061 thick plate in this state by quenching, medium plate section, drawing machine, aging treatment, sawing machine, polishing, packing. Roughly in about 10 days, the whole production cycle is after solution heat treatment, do not need to be cold, can be straightened, leveling, but does not affect the mechanical properties. F is freedom of 6061 aluminum alloy processing state, apply to in the process of forming, the strain hardening and heat treatment conditions of special products. F state has short production cycle, medium thickness plate slices, sawing machine, polishing (or not polished, according to customer requirements), packaging, the whole process smooth, 3 days for shipment arrangement F state mechanical properties do not specifications, customers according to their own needs can be heat treatment processing, the F state again the state into production use.Corresponding to the price is the cheapest. O state is to obtain the minimum strength of 6061 aluminum alloy after annealing completely processed products. Suitable for 6061 aluminum alloy sheet under 8.0, its production process: cold rolling thickness, bent proper cleaning, full annealing, flying shear sheet (or finish the stretch bending pose) - packing warehousing and so on a series of production, production cycle after T6 state.