5754 thick aluminium alloy is a typical Al-Mg alloy because of its medium strength, good corrosion resistance, weldability and easy processing and forming. Overseas, 5754 thick aluminium alloy plate with different heat treatment status are the main materials used in automobile manufacturing (car doors, moulds, seals) and canning industry.
Application scope
5754 thick aluminium alloy plate  is widely used in welding structures, tanks, pressure vessels, ship structures and offshore facilities, transport tanks and tanks, as well as in occasions requiring excellent processing performance, excellent corrosion resistance, high fatigue strength, high weldability and medium static strength.
5754 thick aluminium alloy plate sheet surface
1. No cracks, corrosion spots and nitrate marks are allowed on the surface.
2. Skin, bubbles, surface roughness and local mechanical damage are allowed on the surface with a depth not exceeding 8% of the nominal size of the defect, but the maximum depth of the defect can not exceed 0.5mm, and the total area of the defect can not exceed 5% of the total area of the plate.
3. Henan Signi aluminium supplier is allowed to polish the profile lengthwise until the surface is smooth.
4. Other requirements: the demander and the supplier formulate their own requirements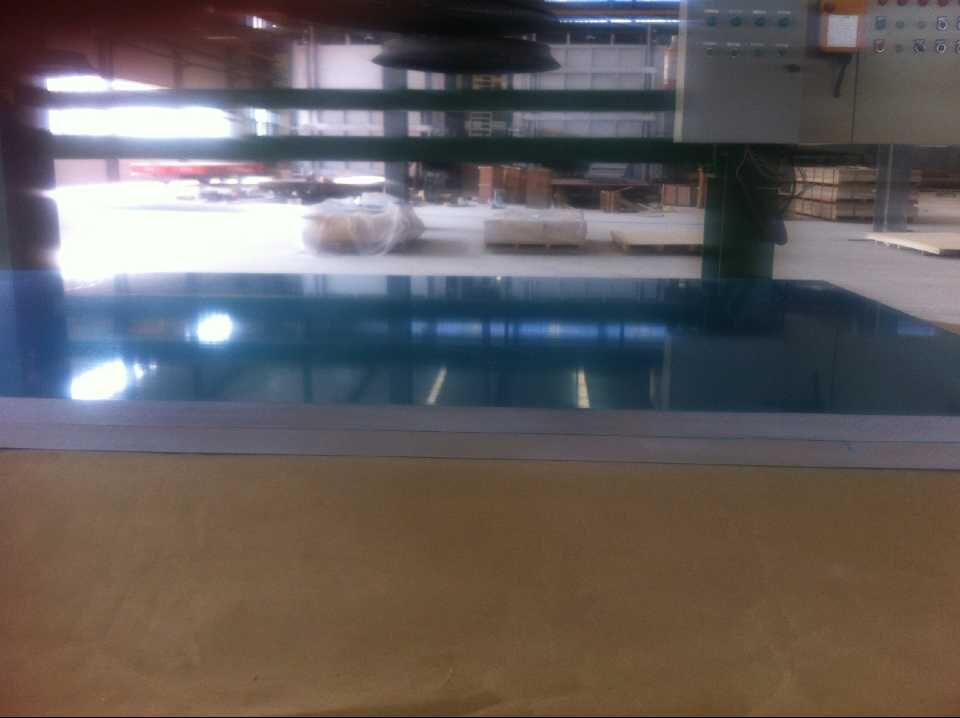 mechanical property
Tensile strength_b (MPa): 165-265.
The national standard for aluminium sheet and strip (GB/T 3880-2006) is applicable to the unified standard for aluminium alloy sheet and strip materials.
Heat treatment process
1) Homogenization annealing: heating 440 C; holding 12-14 h; air cooling.
2) Rapid annealing: heating 350-410 C; holding time 30-120 min; air or water cooling.
3) High temperature annealing: heating 350-420 C; when the thickness of finished product is more than 6 mm or less than 6 mm, the holding time is 2-10 minutes or 10-30 minutes; air cooling.
4) Low-temperature annealing: heating 250-300 C or 150-180 C; holding time 1-2 h, air-cooled.